With Singapore aiming to become a green finance hub in Asia and beyond, it needs a deep pipeline of talent and leadership in sustainable and green finance. SGFIN aspires to be a key pillar and contributor to this initiative by empowering current leaders and nurturing future leaders.
SGFIN aims to develop dedicated education and training efforts that equip financial and business professionals with the mindset, skills and knowledge pivotal in resolving social and environmental challenges through innovative financial solutions, rigorous frameworks of investment decisions, and conscientious implementation of business strategies.
Guest Lecture for NUS Chemistry Students | 25 March 2022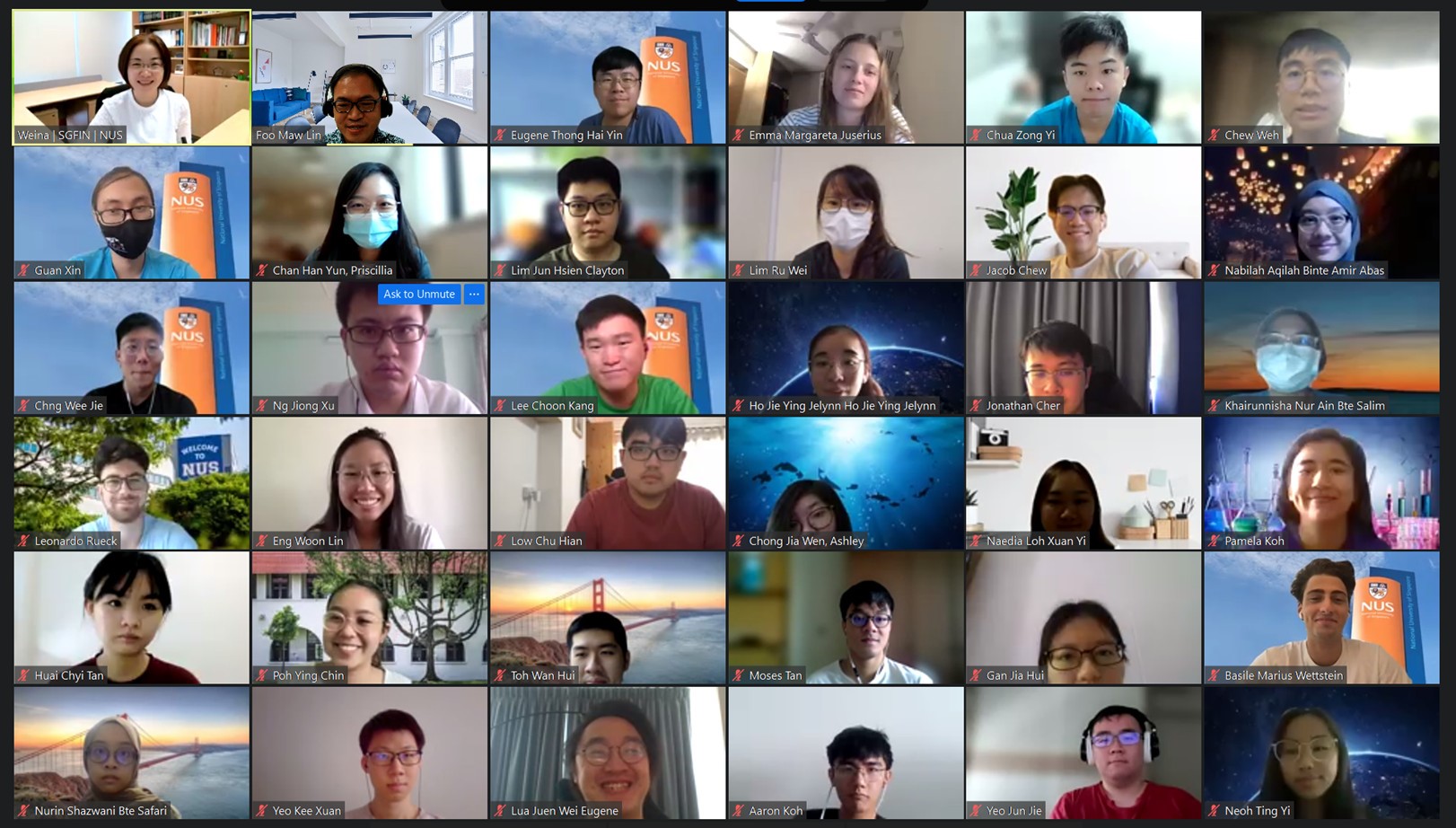 Associate Professor Zhang Weina has been invited to give her sharing on the global and Singapore's latest development in green finance for undergraduates from CM4282 Energy Resources under Dr. Foo Maw Lin. Weina covered topics such as carbon tax and performed the simulated climate scenario analysis with the Chemistry students.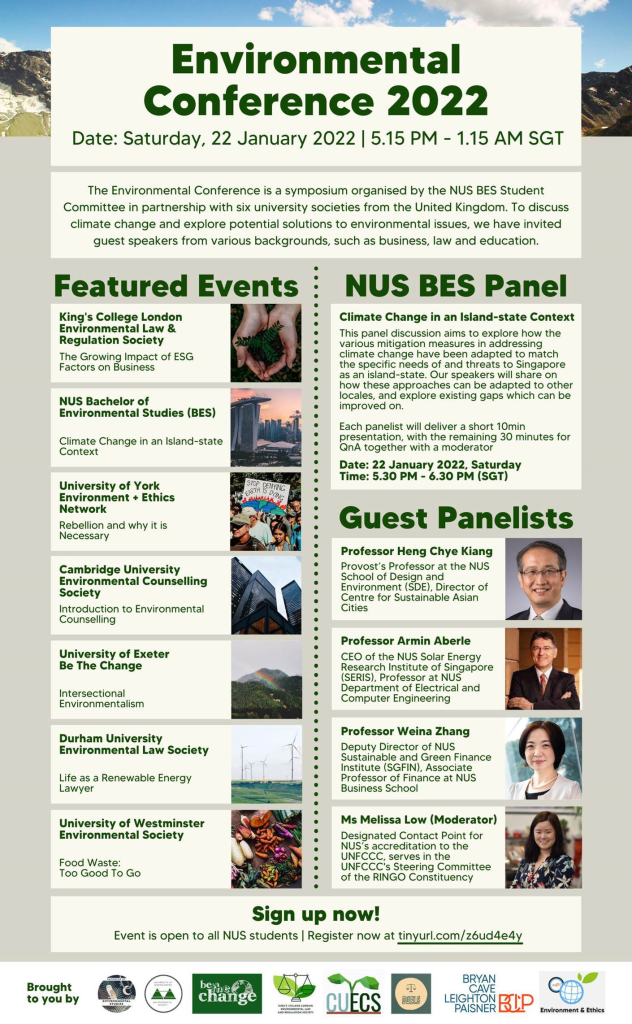 Associate Professor Zhang Weina has been invited to discuss the landscape of Singapore's green finance in the recent Environmental Conference 2022 held by NUS BES. She covered the Singapore's National Green Plan, SGX sustainability reporting framework, CIX carbon trading platform, and NUS Sustainability Cluster.